S S Arts Institute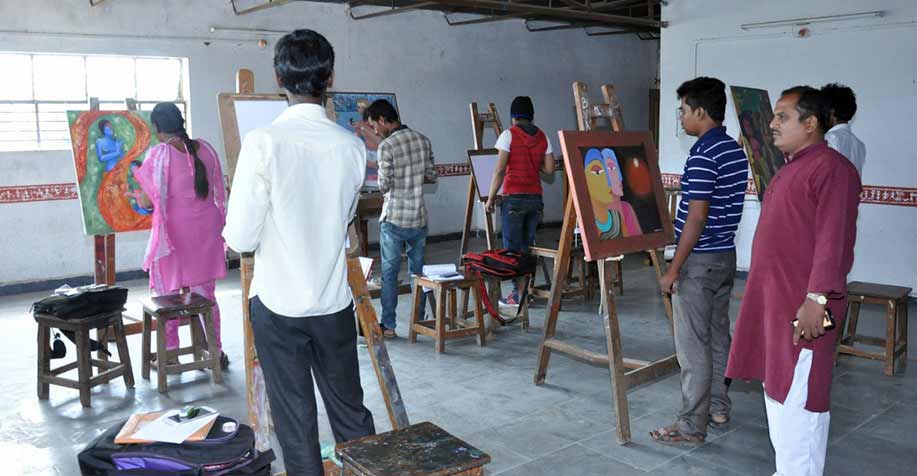 BLDEA's S. S. Arts (Sri Siddeshwaraa Kalamandira) was founded in 1979-80 to educate and train teachers in fine arts. Currently, it also aims to promote and sustain various art forms of the region as well as other parts of the country. It has a 5-acre campus and is housed in a spacious building, very close to the BLDE Medical College.
From 1979-80 to 1981-82, the school offered a one year DTC course. A new syllabus was introduced in 1982-83, and the DTC course was replaced by a two-year study called Drawing Master Course (DMC). 'Third Year Drawing Class' was added in 1988-89. This course was followed with the addition of a '4th Year Painting Class' in 1989-90 and a '5th Year Master Diploma Course (AM)' in 1990-91. By starting specialized courses in Drawing and Painting, BLDEA provided the aspiring students of fine arts an opportunity to do higher studies in Drawing and Painting.
Today, S. S. Arts Institute is a significant force in fine arts education in northern Karnataka. Several dignitaries have visited the institute and praised its activities. Noted artists from state and outside are invited to the institute regularly for guest lectures, seminars and workshops.
Visit Website