Jnannayogi Shri Siddheshwar Swamiji College of Education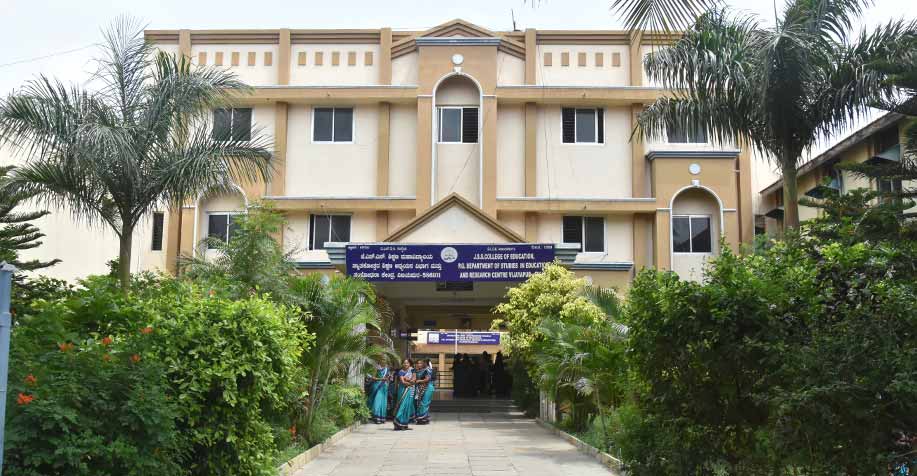 PG Studies in Education and Research Centre
Jannayogi Shri Siddheshwar Swamiji College of Education was established in 1980. It was initially named as JSS College of Education. It is the brainchild of late Sri. B.M. Patil, a farsighted visionary, then General Secretary of the BLDE association. The institute came into existence under the competent leadership of Prof. N.G. Karur, the founder principal of the college. Under him, the college grew to become one of the best teacher education institutions in the state of Karnataka.
Located in the S.S.PU Campus of BLDE Association, it offers BEd, MEd and PhD courses. It is affiliated to Rani Channamma University, Belagavi. The MEd regular course of the college is affiliated to Karnataka University, Dharwad, since 2000.
The college has IGNOU and KSOU Study Centers attached to it. The IGNOU study centre is running more than 30 programmes, namely MCA, BCA, CIC, MA (Political Science), M.A. (Sociology), M.A. (English), M.A. (History), M.Com, PGDHE, PGDRO, DTS, DCH, BTS, B.A., BCOM and several certificate courses such as CFN, CIG, CTPM etc. This centre is recognized as a regional centre since 2010.
KSOU, Mysuru, has selected JSS College of Education, as a study centre for M.Ed distance course from the academic year 2000-01, with an intake of 25 students.
Visit Website