Vachanana Pitamaha P. G. Halakatti College of Engineering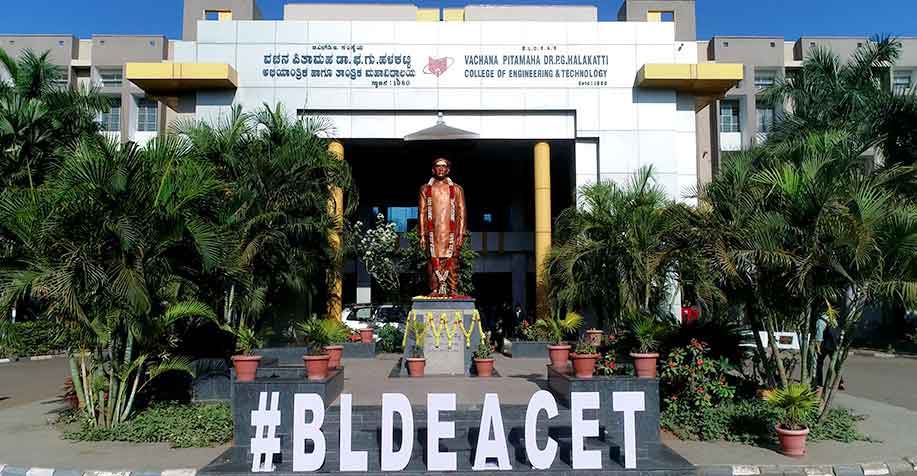 Over the last 100 years, engineering education has witnessed significant shifts, evolved to include a large number of specialties and seen its goals constantly being redefined. The importance of different skills such as design, analytics and modelling in the context of a particular discipline is continuously debated. A right engineering college understands these changing shifts and offers industry-oriented education.
BLDEA's V.P. Dr P.G. Halakatti College of Engineering & Technology, which is located in Vijayapura, is one of the few engineering colleges in the state that have successfully incorporated industry-oriented education in their engineering programs.
The institute was established in 1980 to address the need for quality technical education. Its campus is spread over an area of 14.9 acres of verdant greenery. It has state-of-the-infrastructure, including technology-enabled teaching aids and equipment to provide a conducive environment for nurturing future engineers and scientists.
The college is recognized by the Government of Karnataka, approved by AICET, New Delhi, and affiliated to Visvesvaraya Technological University, Belagavi. The departments of Mechanical Engineering, Computer Science Engineering, Civil Engineering and Electrical and Electronics Engineering are NBA accredited. The institute is NAAC accredited and certified by ISO 9001:2015.
The college offers undergraduate courses in Architecture, Automobile Engineering, Civil Engineering, Computer Science and Engineering, Electrical and Electronics and Engineering, Electronics and Communications Engineering, Information Engineering and Mechanical Engineering.
The P.G. Courses offered by the college are M. Tech Programs in Computer Science and Engineering, Digital Communication and Networking, Machine Design, Microelectronics & Control Systems and Structural Engineering. The college also offers Master of Business Administration and Master of Computer Application.
Visit Website