BLDEA's AVS Ayurveda Mahavidyalaya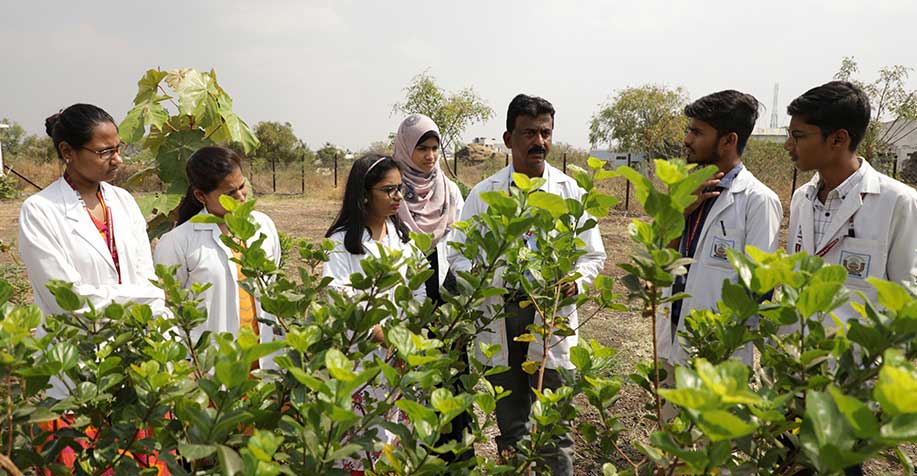 Ayurveda is an ancient Indian science of life and the oldest documented health care system that is currently used by millions of people not only in India and parts of Asia but also in the west.
BLDEA's AVS Ayurveda Mahavidyalaya aims to combine the best of formal education and the traditional Gurukula system. Founded in 1955 with generous contributions by many philanthropists, the institution has grown over the years to become today one of the reputed names in Ayurveda education in the North Karnataka region.
AVS Ayurveda Mahavidyalaya is affiliated to RGUHS, Karnataka, Bengaluru and is recognised by CCIM and Ministry of AYUSH New Delhi. The institute offers BAMS programme and PG Programme in Samhita & Siddhanta, Rasashastra and Bhaishajya Kalpana, Dravya Guna, Kayachikitsa and Shalya Tantra as electives. A course on Ayur-Genomics and a Certificate Course in Herbomineral Drug Technology are offered as value-added courses.
The college has excellent infrastructure with all its ten classrooms equipped with information and communication technology facilities. The laboratories include Shareera Rachana, Shareera Kriya, Rasashastra & Bhaishjya, Kalpana, Roganindana and Dravyaguna. All departments have museums. There is a well-stocked library managed by an Integrated Library Management System. In the 2018-19 exams for the undergraduate and post-graduate studies under RGUHS, the students of the college secured 28 university ranks.
Students receive clinical training at the 140-bedded hospital of the college where speciality treatment is offered for major and minor illnesses.
Visit Website